If you plan to visit Jasper National Park during summer, you must be thinking about hiking. Short hikes, long day hikes, and overnight backpacking trips abound in Jasper, Banff, Mt Robson and the other regional parks of the Canadian Rockies.
To get the most out of hiking, pre-vacation hiking preparation goes a long way to increasing your enjoyment.
If you're thinking about hiking, I encourage you to try to do step up your training at home as far before vacation as you can.  By preparing for hiking ahead of time, you can build up your endurance and your muscles.  You can use training to avoid being completely exhausted after a short hike and to avoid injuries or dangerous situations on long backpacking trips.
Training for hiking is easy.  Just walk.  One foot in front of the other.
Practice walking short distances to build up your endurance for longer trails.  Start with short distances around the neighborhood or at a mall or on the treadmill at the gym.  Envision the Discovery Trail around Jasper or the Maligne Canyon trail on the way to Maligne Lake or Wilcox Pass near the icefields. Then progress to longer distances.  By the time you visit Jasper, you're in top form and ready for all the Canadian Rockies have to offer.
I'd suggest writing your training down on a calender, whether you're walking around the neighborhood or using the treadmill at the gym.  Seeing it written on a calendar can be motivating.
When you train for hiking at home, remember that you'll be wearing a backpack in while hiking in Jasper.  If you have a chance while training, try to wear a backpack with a weight similar to what you'd expect to carry in the Canadian Rockies.
If you need motivation, here's a video from YouTube of scenes from the Skyline Trail.  You DO NOT want to have to turn around because you are tired on a trail like this in Jasper and Banff.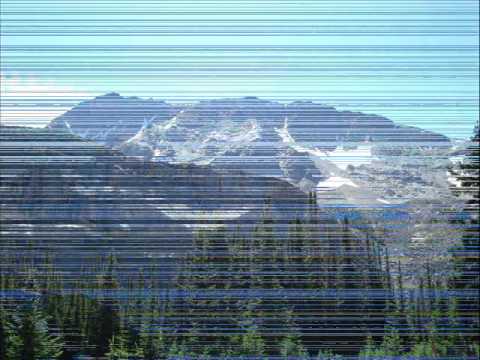 For longer backpacking trips where you may hike 6, 8 or 12 hours a day for several days in a row, obviously a different level of training is required and you'll really need to work on endurance so you can avoid collapsing from exhausting half-way through!