What wildlife do you have the potential of seeing?
Check out these videos and photos from travelers who saw elk, bighorn sheep and other animals in Jasper National Park.
This first video captures the elk in Jasper National Park who seem to like to make a detour through the campgrounds on the way to wherever they are going.  A Jasper camper captured this footage in Wapiti Campground, saying of the experience "such magical encounters are like brief visits to the Garden of Eden."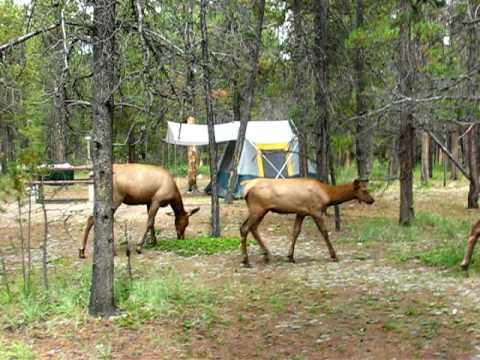 These travelers stopped to see a magnificent bighorn sheep ram in the road on the Icefield Parkway in Jasper National Park.  Awesome!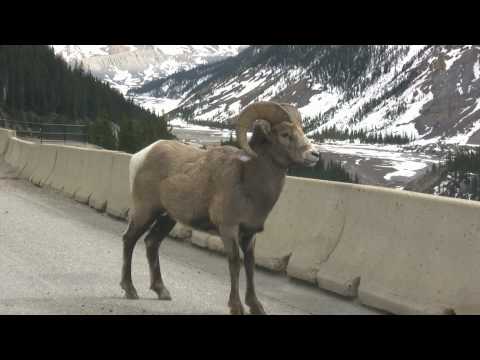 Here's another recent sighting of a group of bighorn sheep ewes.  The traveler who shot the video enjoyed lots of wildlife sighting, saying "I keep thinking the day is done, but I keep finding more animals near the road."
This picture of bighorn sheep eating grass is from Ben Hsu (via Webshots) who says of his Canadian Rockies experience:   "I find more wildlife viewing opportunities in Jasper National Park than Banff."
Lastly, check out Heidi Ferguson's photo gallery of mountain goats in Jasper National Park.