West Edmonton Mall is a common stop for those who fly into Edmonton on the way to Jasper National Park and the Canadian Rockies and it makes a good sidetrip.
And within West Edmonton Mall is something unexpected:  an indoor amusement park called GalaxyLand.
GalaxyLand is the world's largest indoor amusement park.
You don't have to go on any rides or pay admission to walk through the amusement park. I found myself staring at the roller coaster, wondering how they crammed such a big ride into a small space. I didn't dare ride it, but it looked like riders were having fun.
The Mind Bender Roller Coast is a triple loop roller coast, and the world's largest indoor triple loop roller coaster to boot.
Here's what it looks like from afar: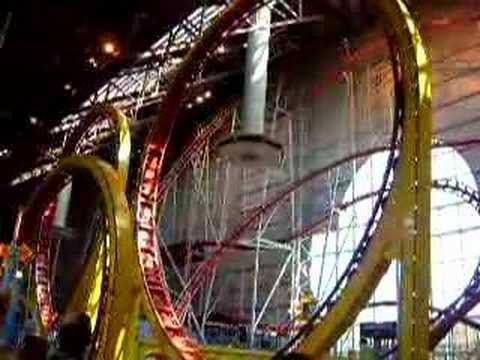 And here's a good helmet cam video from a front-row vantage point.  It really gives an idea about what the ride is all about.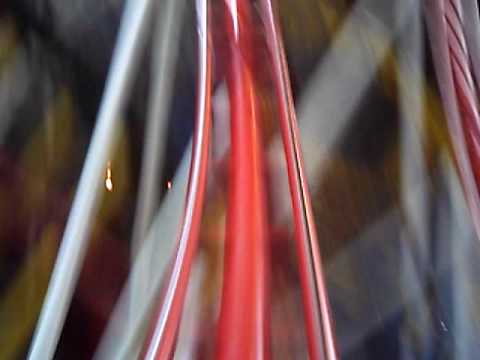 GalaxyLand is no one-hit-wonder with the roller coaster.  If the Mindbender Roller Coaster looks to be too much for you, try the Galaxy Orbiter, a smaller roller coaster that spins as it reaches a top speed of 30 MPH.
GalaxyLand has a bunch of indoor rides that make the big North America outdoor amusement parks jealous.   The GalaxyLand Cosmic Spinner is another fun ride.
And then there's the GalaxyLand Solar Flare which spins around like a ferris wheel, but a whole lot better.
Or, shoot straight into the air with the Space Shot.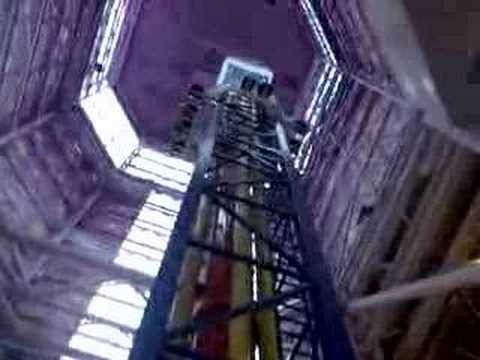 The amusement park has plenty of easier rides and kiddie rides to keep everyone happy.
If you had any doubt, yes, GalaxyLand does have a carousel.

Did I mention this is all inside of a mall? How's that for a Jasper National Park sidetrip?