Whether a hot summer day or it's freezing outside, the West Edmonton Mall's indoor waterpark is an unexpected treat that's plenty of fun for the whole family.
For those planning a trip to the Canadian Rockies with a stop in Edmonton, the West Edmonton Mall waterpark is a perfect way to unwind after a long plane ride or drive.  A visit the amazing 15-acre indoor waterpark at West Edmonton Mall offers hours of fun any time of the year.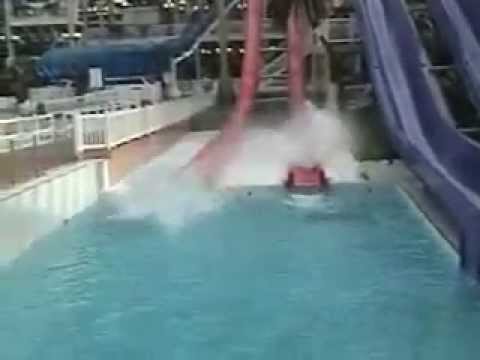 To take a rest from it all, there are pools and hot tubs for relaxing.   Spend time in the Blue Thunder Wave Pool – the largest indoor wave pool in the world.
For the more adventurous, the West Edmonton Mall World Waterpark has 17 waterslides and rides – from beginner level to extreme.  The waterpark even has an indoor bungee jump, the largest of its kind in the world.
For waterpark is easy to get to.  Just go to West Edmonton Mall and try to park on the 87th Avenue side near on the west side near 178th St NW.  The waterpark is hard to miss.